A Wonderful Milestone : 50 YEARS of Program Delivery
The Volunteer Grandparents Organization supports and encourages multigenerational relationships and the concept of the extended family. Our mission is to "bridge and enrich the generations" by fostering intergenerational understanding, communication, and cooperation between the generations. Volunteer Grandparents provides three main programs: the Family Match Program, the School Grandparent Program, and the Letters to Seniors Program.
We have been bridging and enriching the generations since 1973!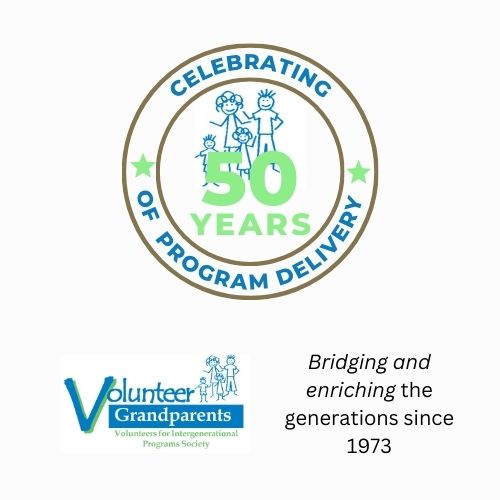 If you would like to support our programs, please click here to donate.