Meet Maria Pollock – VG Special Events Project Coordinator
May 7, 2018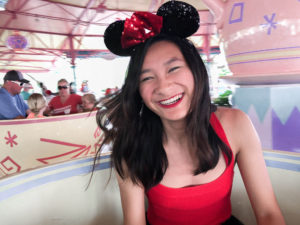 Welcome our newest member of Volunteer Grandparents, Maria Pollock. She is currently a Psychology major at the University of British Columbia and is eager to join our team. She enjoys figure skating, reading, pretty much anything Disney and hanging out with her friends.
In the past, Maria has really enjoyed her experiences volunteering for a youth mentorship program called YOUCAN as well as her position on UBC's Student Leadership Conference Planning Committee that plans a conference for around 1100 students annually. She loves interacting with people and building meaningful and supportive relationships so she is honored to be a part of this organization that helps foster just that.
She is excited to help support Volunteer Grandparents this summer and hopes to meet you at the AGM on May 30th and/or the Volunteer Appreciation Picnic on July 28th!