Our Funders
We acknowledge the financial assistance of the Province of British Columbia's Community Gaming Grant.
Our 2017 Summer Student position at Volunteer Grandparents is funded by the Canadian Government's Canada Summer Jobs program.

We would also like to thank the Government of Canada's New Horizons for Seniors Program for past program funding.

 Our Partners
We are a proud member agency of Volunteer Burnaby and of Kids Up Front: Vancouver.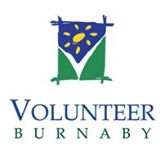 Our Supporters
We would like to thank these companies and organizations for generously supporting our 10th Annual Volunteer Appreciation Picnic held in July 2016.