Marjorie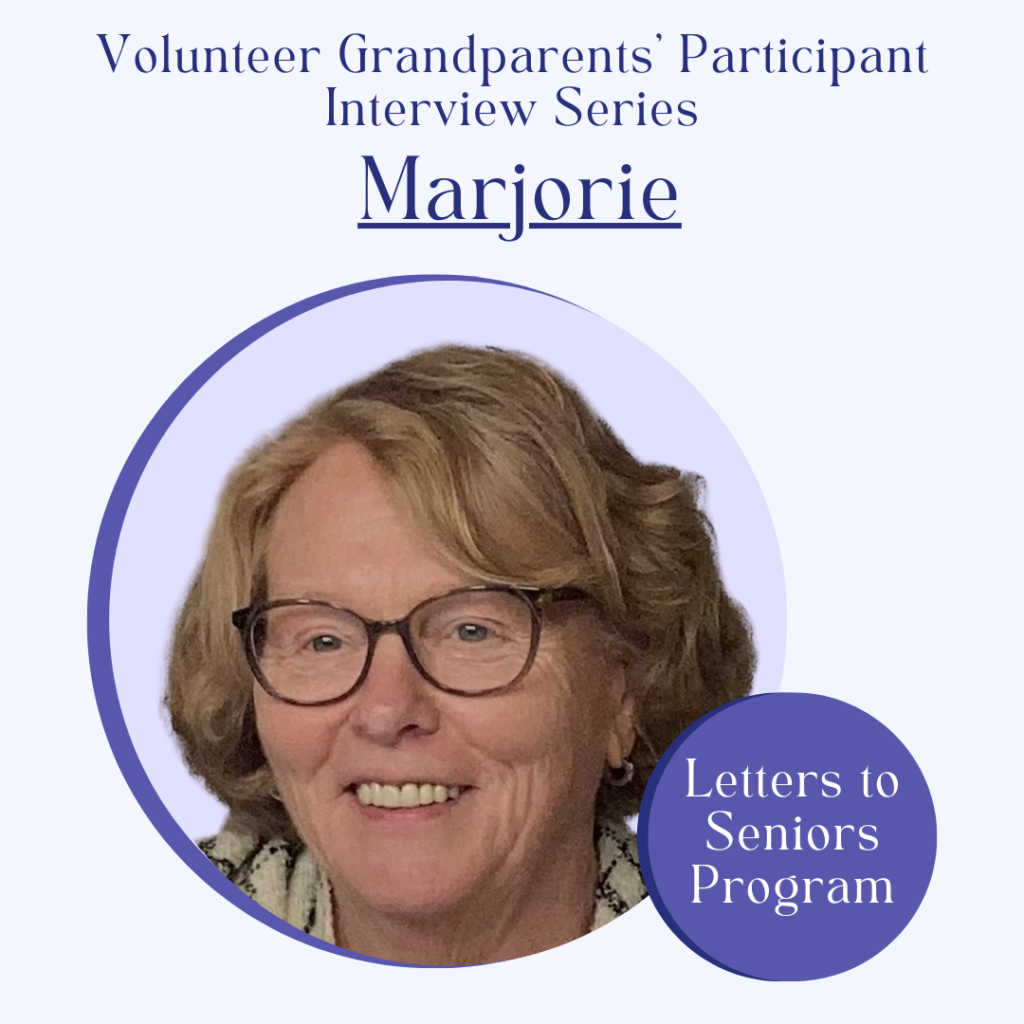 Marjorie is part of our Letters to Seniors program and has a pen pal named Mandy. As one of our more active pen pal matches, we loved getting to know more about their relationship and how they are liking our program.
---
What did you and your pen pal bond over?
"My pen pal became a new mom while we were corresponding. I have children and grandchildren as well as years of working as a caregiver in various capacities. Mandy seems to appreciate and recognize the value of life experience I bring to our communications."
How has your involvement in this program made an impact on your daily life?
"I look forward to receiving Mandy's letters and giving thoughtful responses. It is nice to be connected to young people who are currently in the life stages that my children have already passed. I feel wise, respected and appreciated."
Do you have a favourite memory of your pen pal?
"After almost 1 year of letters, Mandy sent me a couple of pictures of her baby and herself. It brought me joy to see her delight with her son and her willingness to share that with me."
How has this program added to your emotional wellbeing?
"[….] It has helped me to remember what value I have to offer to those who are asking [….] it has been a reminder of my strengths as a mentor."
Is there anything you have learned through your correspondence with your pen pal?
"It is fulfilling to be allowed to bear witness to another's hopes, dreams, struggles and joys; without expectation."
---
If you are interested in participating in the Letters to Seniors Program, please email us at info@volunteergrandparents.ca.