Mandy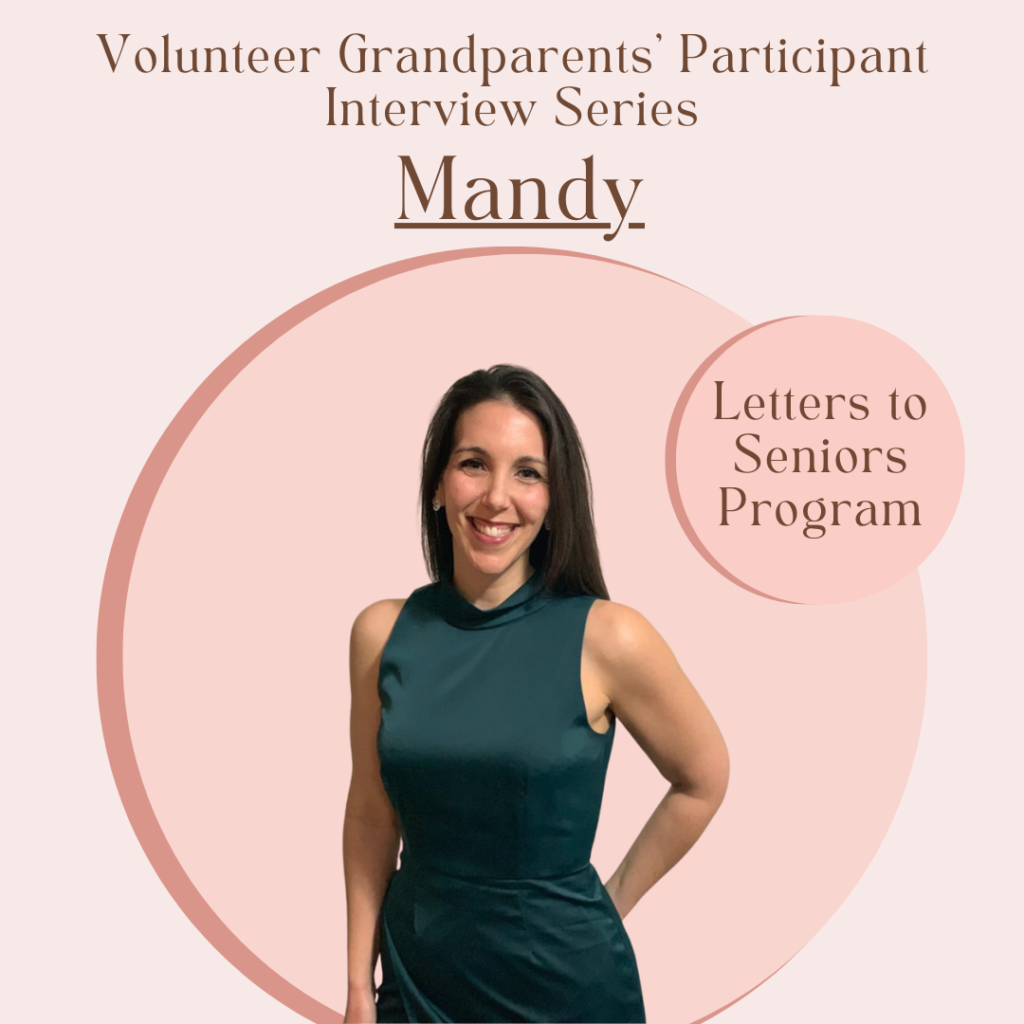 Mandy is part of our Letters to Seniors program and has a pen pal named Marjorie. As one of our more active pen pal matches, we loved getting to know more about their relationship and how they are liking our program.
---
Why did you apply to be a volunteer in the Letters to Seniors Program?
"I used to be a volunteer in a school with the Big Sisters of Toronto. After having my son I was limited in my time and was looking for a way to connect with others and give back."
Do you have a favourite memory of your pen pal?
"She shared a cool gift her son had given her, a weekly journaling of her memories that is bound into a book afterwards to give her grandchildren/children as a gift."
How has your involvement in this program made an impact on your daily life?
"I have more compassion and empathy towards others. I try to connect more deeply with everyone I meet."
How has this program added to your emotional wellbeing?
"It has helped me to focus on being more present. Letter writing allows me to slow down, reflect on my thoughts and share life experiences through our letters [….] I am working on my patience. I used to rush through life, and not really listen to others. I was always thinking about the next thing I have to do."
Is there anything you have learned through your correspondence with your pen pal?
"Marjorie is absolutely someone I look up to. She has done so much in her life and I love that she has a passion for learning. She seems to love life and I hope for the same things one day. To enjoy, be present, [and] love yourself and each day that we are blessed to experience"
---
If you are interested in participating in the Letters to Seniors Program, please email us at info@volunteergrandparents.ca.