Leia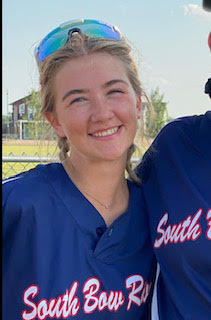 I am a 16-year-old high school student. I am very invested in my academic and physical goals so I tend to focus my time into school and sports, which keeps me very busy. Once I graduate I plan to study to become a paediatric neurosurgeon.
Why did you want to form a pen pal connection?
During the pandemic I really wanted to seek out new connections outside of my household. Volunteer grandparents gave me a great way to give back while practising vital communication skills.
How has the pandemic affected you?
The pandemic took away lots of my outlets that I usually focus on such as school and sports. I would have considered myself an introvert but quickly realized how important connection to others was for me.
How has this program impacted you?
This program has allowed me to be able to reconnect with real people in a more meaningful way (in contrast to text messages). Written letters are filled with stories and advice that convey a better sense of humanity which I think is a very cool aspect of this program.
What does volunteering mean to you?
For me volunteering means giving back to community that has made me into the person I am exposes me to different backgrounds and perspectives that shape the world and its future.
If you are interested in participating in the Letters to Seniors Program, please email us at info@volunteergrandparents.ca